Underwater Photography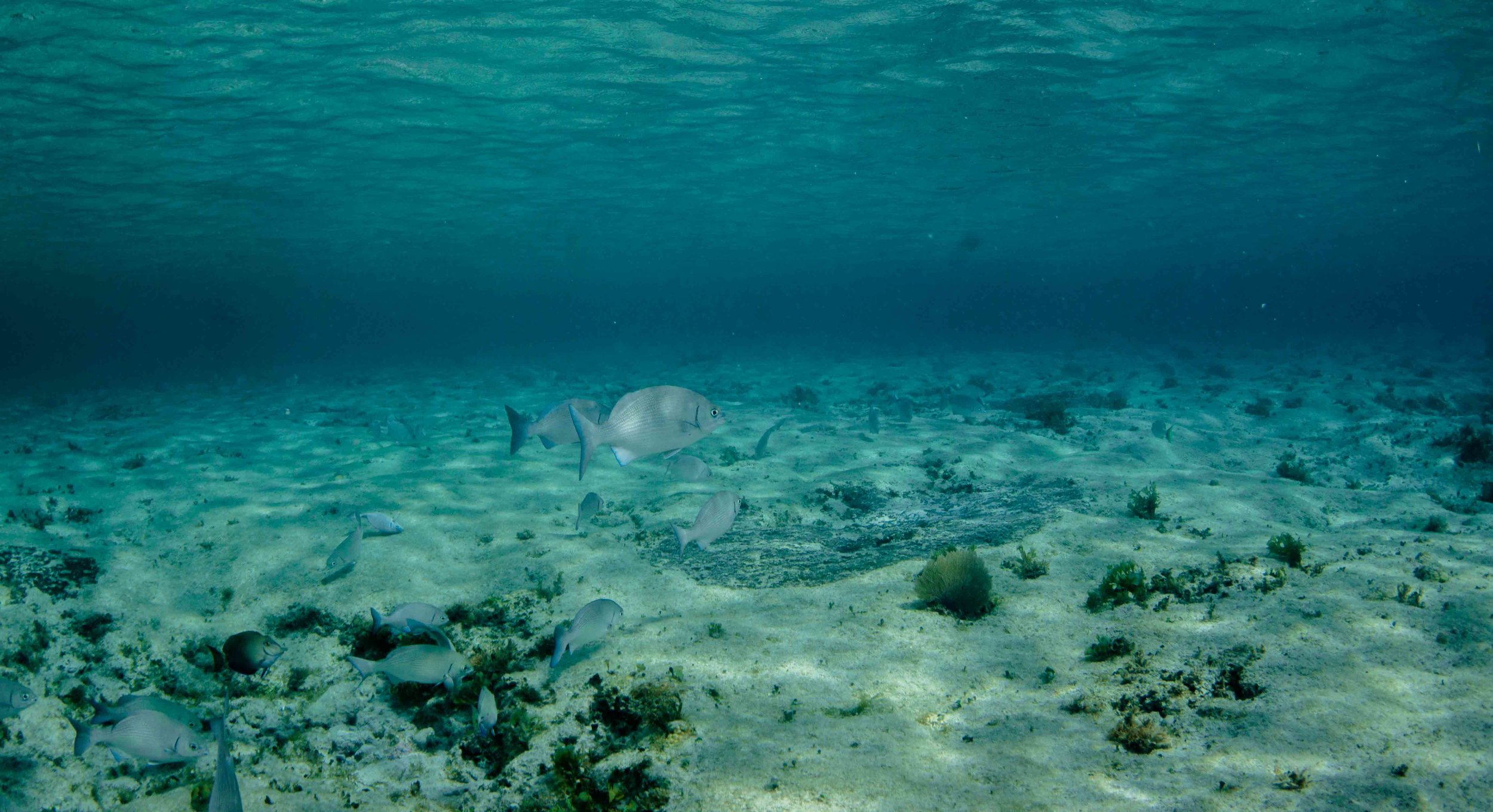 Joined an underwater photography internship; learned, dived, snorkeled and shot daily without needing to have my own diving and underwater photography equipment. Hung out with our local crew and had heaps of homemade Mexican food.
Scuba Diving & Underwater Photography
Cozumel, Mexico
One of the many highlights of my 3-month South America backpacking trip was an underwater photography internship I did in Cozumel.
I took an underwater photography dive with Eco Divers as an elective for my PADI advanced open water . Knowing that photographing underwater is a long time dream of mine and seeing how excited i was, my instructor, Kristin, introduced me to Ocean Nomads.
I ended up staying on the island a bit longer to study underwater photography. I wanted to share my amazing experience with you and encourage anyone who loves photography, the ocean and scuba diving to explore this activity.
This was completely impromptu

I was in Cozumel for my PADI open water and advanced open water licenses. Although I was backpacking open-endedly, I had plans to meet up with a friend in Guadalajara. Therefore , I was unfortunately unable to join Ocean Nomads' full internship program in a spontaneous manner. Pepe, the instructor, had customized a shorter curriculum for me as I already have a very strong foundation on photography theories & camera operations. Everything ended up working out perfectly!

 
I got a classmate & a roommate

I got to study with another internship student, Nora, who was taking a 1-month internship. We were roommates and classmates! She was doing both her PADI diving license and underwater photography training with Ocean Nomads. Everyday, we wake up, dive, eat and basically do everything together. It was great to have a peer who is as excited and as nervous as you are :)

 
Your camera sees more than your eyes with strobe light

One of the most interesting and rewarding aspect about looking at underwater photographs is seeing the real color of coral, sponges and fishes. Light ray get lost quickly through refraction and reflection after hitting the surface of water. When you dive, you generally see a brownish grey landscape. However, many "brown" sponges are actually bright red and many "dark green" corals are actually bright yellow. These colours are revealed only with proper lights (which will be the strobe lights).

 
Days are well spent and fulfilling: Learn, dive, shoot, hang out with locals... & repeat

Usually we start with breakfast and go through theories on the curriculum. We then head out for our morning dives (usually 9am). In the afternoon, we have home-made Mexican lunch or eat out at snorkeling spots next to the beach. We also frequently hang out with the local crew (house parties, haunted house expedition, sunsets... enough said). In the evening, we import our photos and work on editing in Lightroom before having our work critiqued.

 
It takes a lot to take a good picture underwater

Underwater photography is very technically demanding (vs. land photography). You are working within a limited time (most oxygen tanks will last you ~50 mins); your buoyancy and breathing determine your ability to approach your subject; your equipment maintenance is as important as your knowledge of fish behaviors. I am impressed with how much I've been taught in a short period of time through constant feedback and thoughtful explanations. For instance, underwater photography theory, equipment care, equipment assembly & disassembly practices, strobes lighting techniques, photo perspective & framing, underwater shooting etiquette, Lightroom tips, interesting facts about fish behavior, etc.

 
Critique + Practice makes Perfect

Like (land) photography, you tend to know a lot of theories but forget to apply or be thoughtful about them before they become a second nature. The same applied to underwater photography. Other than the theories and the actual shooting part, one of the most important part of our learning process is getting our work critiqued. This helps us become more aware of things that we weren't thinking of when we were underwater; then we get to try again the next day!

 
Constraints and flexibility when shooting underwater

It is a totally different ballgame when you are shooting underwater. You have to work with constraints such as your oxygen tank, your ability to swim against current, your inability to communicate with your subject (like a shark). However you also gain flexibility such as being able to shoot almost any angle (as you know, on land you can only be on the ground or climb somewhere). This flexibility had changed my perspective completely and also inspired me to experiment more with angles when I got back on land photography.

 
You don't need your own equipments

If you have played with the idea of getting into underwater photography, you must have gotten familiar with the entry-level cost of underwater housings (that is before the dome, the tube, the magnifier, the strobes, the arms, etc.). Both diving and photography equipments are provided by the program. I must say I am really glad I had hands on guidance while familiarizing myself with the equipments, as well as the fact that I got to use them without having to invest out of pocket.

 
I can't wait to go back Cozumel :)

This was my second time in Cozumel. I had a 2-week backpacking trip a few years ago and loved the area. During this South America backpacking trip, I actually planned on getting my PADI license in Utila and even got a plane ticket from Lima to Honduras. I ended up changing my mind last minute and went to Mexico instead. Although I would not have known how Utila might have gone, I'm very glad I ended up going back to Cozumel as Southern Mexico is beautiful and safe place I know I will keep returning to.